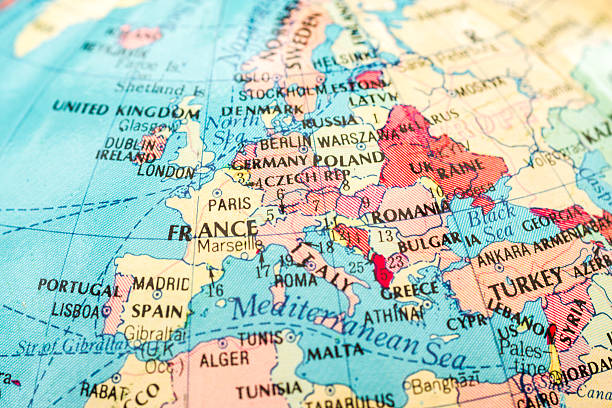 Mike Myers: Europe is scooters. Europe is five young people on one bench sharing a chocolate bar. Their idea of entertainment and fun is so different than ours, which is exactly why a movie about them would be funny.
Have you made your summer vacation plans yet? Are the kids out of school and you're looking for some place family-friendly? Will you travel far away from home? Or take a nice staycation?
A group of my friends recently spent over two weeks traveling throughout Europe and they posted many photos and comments throughout the trip. One of the travelers, Kathy, writes both the 60 is the New … 60 blog and the Proof that Blog weekly. She wrote a blog post on Wednesday entitled Travel Lessons Learned. You can read it here: Kathy's blog. Kathy is an amazing writer and here are a few of her priceless gems:
Pack an outlet strip and extra wall chargers, plugs and cords
You don't need to bring souvenirs back for everyone (unless your budget allows for that). Be thoughtful and frugal; keychains, postcards, and magnets easily pack for your return trip
Create a packing list where you list all items for a day's outfit in a chart; hang it in your hotel closet when you arrive at your destination so you don't forget a crucial piece of your outfit
Another friend, her husband, mom and stepdad are currently cruising throughout Europe and are also posting pictures and drool-worthy stories about their adventures. Thankfully, they haven't been bothered by any of the troubles in London or Paris this week, and I'm sure they'll make it home safely.
When I graduated college 40 years ago this month (wait, what?), me and two friends flew to Europe for a month-long vacation. France, Italy, England, Amsterdam. Imagine: this trip took place before some genius thought to put wheels on luggage, and we schlepped our suitcases everywhere. We had a great time, of course, and, at the time, I remember thinking how I was certain I'd go back some day.
Alas, 40 years have gone by and I haven't yet been back to Europe. So I'm adding said trip to my bucket list. Someday, some how.